Wedding Software
Be prepared for a real-time, interactive multimedia wedding reception! Be part of the music experience with the MP3 DJ. Enjoy the slideshow featuring your digital photos from the wedding. Go home with a disc of all the night's wedding photos.*
We want everyone to feel comfortable participating in the hi-tech fun. The software is designed to be easy to use and a technical support person will be on staff if you have any questions or concerns.
The MP3 DJ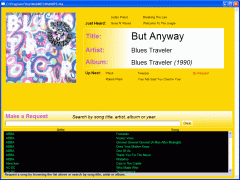 Music at the reception will come courtesy of the MP3 DJ. Your requests are mixed directly into the night's entertainment. The DJ's two screens help you keep track of songs you're hearing and about to hear. Don't be shy- visit the MP3 DJ station located near the cake.

Note: You can also make a request here before the wedding using the link on the menu to the left.
Read More about the MP3 DJ (including how to download a copy for yourself!)
Auto Picture Reader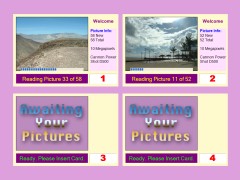 Your digital camera pictures from the wedding will be featured in our slideshow and saved on a disc as you leave.* The Auto Picture Reader makes it easy to share your pictures- just place your camera card in one of the four card readers and watch your photos as they read into the system. Your photos stay on the card and only new photos are read when your come back later.
Important Note: Please set your camera's date and time.
Read More about the Auto Picture Reader
Discovering Slideshow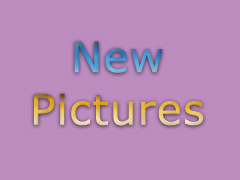 Our slideshow is powered by your digital photos. As new pictures are added through the Auto Picture Reader, they are automatically integrated into the slideshow. There will always be something new to see in the slideshow!
Read More about the Discovering Slideshow
Instant Memory Maker*

Before you leave the wedding, be sure to pick up a disc with all of the wedding pictures that guests have shared. Just drop a blank disc in any open tray and close the tray. In under 4 minutes the tray will open again and you'll have your own wedding photo album to take home.
* Instant Memory Maker is scheduled to appear.